Partner

Marketing Partner
Presents
Unleash Your Hidden Star Power
Register Now
Dance

Music

Fashion & Lifestyle

Humour

Cinematography

Tech & Science

Gaming

News & Journalism
About the event
Get ready to uncover your star power and set the internet on fire with the National Level Next Big Influencer Talent Hunt 2023!
Do you have moves that make TikTok dancers go 'Wow'? Or can you produce beats that make your heart 'Boom, Boom'? Maybe you've got a hidden talent waiting to be discovered!
It isn't just any talent hunt; it's the ultimate journey to stardom! The spotlight is on you, and the world is your stage. We are calling all the dreamers and believers to come forward and blow our minds with their one-minute audition video. Your skills will tell your story; we are here to cheer you on!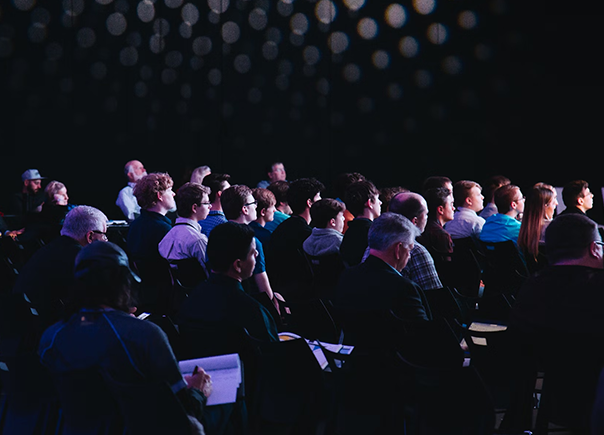 Lead with us
Join the National Influencer Showdown and elevate your digital journey. Whether you're into dance, music, humour, or tech, we've got a spot for you. Starting out has its challenges, but our showdown offers winners essential tools to help pave the way. We're here to give that genuine boost you've been seeking. Let's grow together.
1

Showcase Your Talent

This competition provides an incredible platform to showcase your unique skills and creativity to a national audience. Be it dance, music, fashion, humour, cinematography, tech & science, or any other talent, you have the chance to let your abilities shine.

2

Collaborate with Big Brands

The winners will get the unique opportunity to collaborate with leading brands. This can help you gain exposure, increase your reachability, and kickstart your career as an influencer.

3

Access to Resources

Winners will be provided with resources to elevate their content and create an impactful presence. This support can significantly help in shaping your path as a successful influencer.

4

Expand Your Network

Participating in the event can help you build connections with other aspiring influencers and industry professionals. Networking can open doors to numerous opportunities.

5

Learn and Grow

Competing with other talented individuals will push you to improve and evolve. It's a learning experience that goes beyond winning and losing.

6

A Fame and Recognition

Apart from exciting collaborations and resources, winners will gain fame and recognition. You can aspire to reach amongst the top influencers in your category.

7

Most Importantly, Fun!

This journey is bound to be filled with excitement, creativity, and fun. It's a chance to express yourself and enjoy every step. The Next Big Influencer Talent Hunt 2023 is more than just a competition; it's your chance to turn your passion into a career, to step out of the shadows and into the spotlight. Your dreams are waiting, and so are we! This is your moment to shine!
Participation Guidelines
Record a Video

Showcase your talent in a one-minute audition video. Make sure it's captivating, engaging and most importantly, a reflection of you.

1

Submit the Video

Use your simple submission form to upload your video and enter the competition.

2

Share & Promote

After submission, share your entry with friends, family and social media networks. The more views and likes the more your chances.

3
FAQ's
Who can participate in the Talent Hunt?

Anyone who is 18+ and fits in any of the categories mentioned in the registration form is eligible to apply.

How long should the audition video be?

Your audition video should not be longer than one minute.

Can I submit entries in multiple categories?

No, you cannot submit your entries in multiple categories. Only one entry per individual will be accepted. Multiple entries can lead to cancellation.

Contact Us!
Our team is here to help you! If Your have any queries, concerns or suggestions, feel free to reach out to our team at:
auditions@whosthat360.com